Current version 9.2 December 21, 2016
Version 9.1
December 2016


WebTalkTo v.9 work in progress
---
Version 8.1
June 2015

---
Version 7.1.3
02.2015

---
Version 7.1
12.2014

Working on the design for WTT version seven
---
Version 6.1
08.2014

Corporate Identity Presentation
Working on Corporate Identity Presentation
Logo upgrade. Working process
View the Demo
---
Version 6
5-7.2014

More screenshots of this design version
Logo and website working process
Social media icons set
Social media icons set no.2
View the Demo
---
Version 5.4
01 March 2014

Click here, to see – how i did it.
More screenshots of this design version
View the Demo
---
Version 5
23 December 2013
I have pictured the creation process of this design version from the very beginning (first sketches) up to the final version of the design. Click here to view the creation process.

---
Version 4.2
06 December 2013
Click to read more about this design version.

---
Version 3.1
August 2013
Screenshots of the pages templates and few words about version 3.1 – here.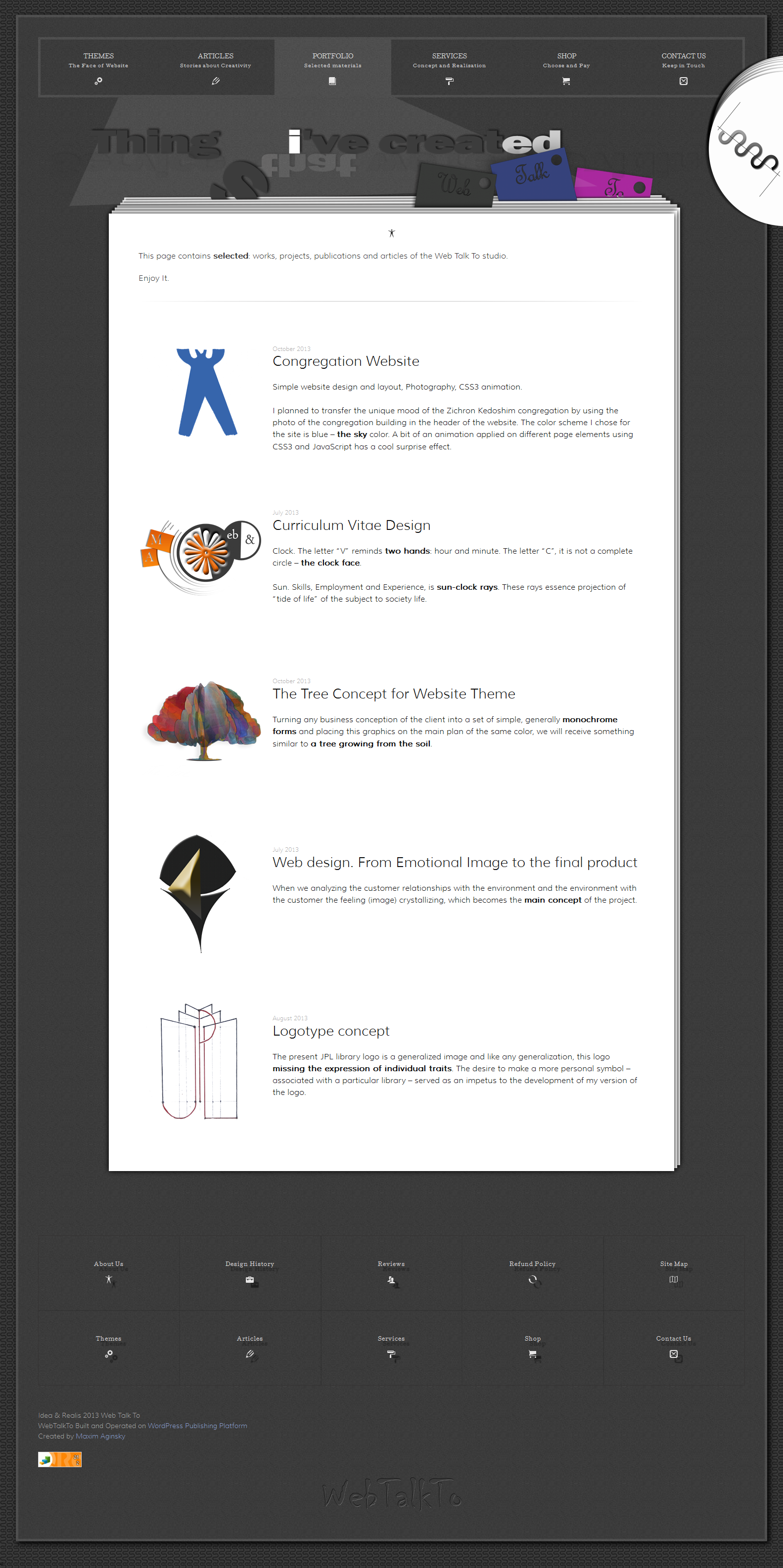 ---
Version 3. June 2013
Contact page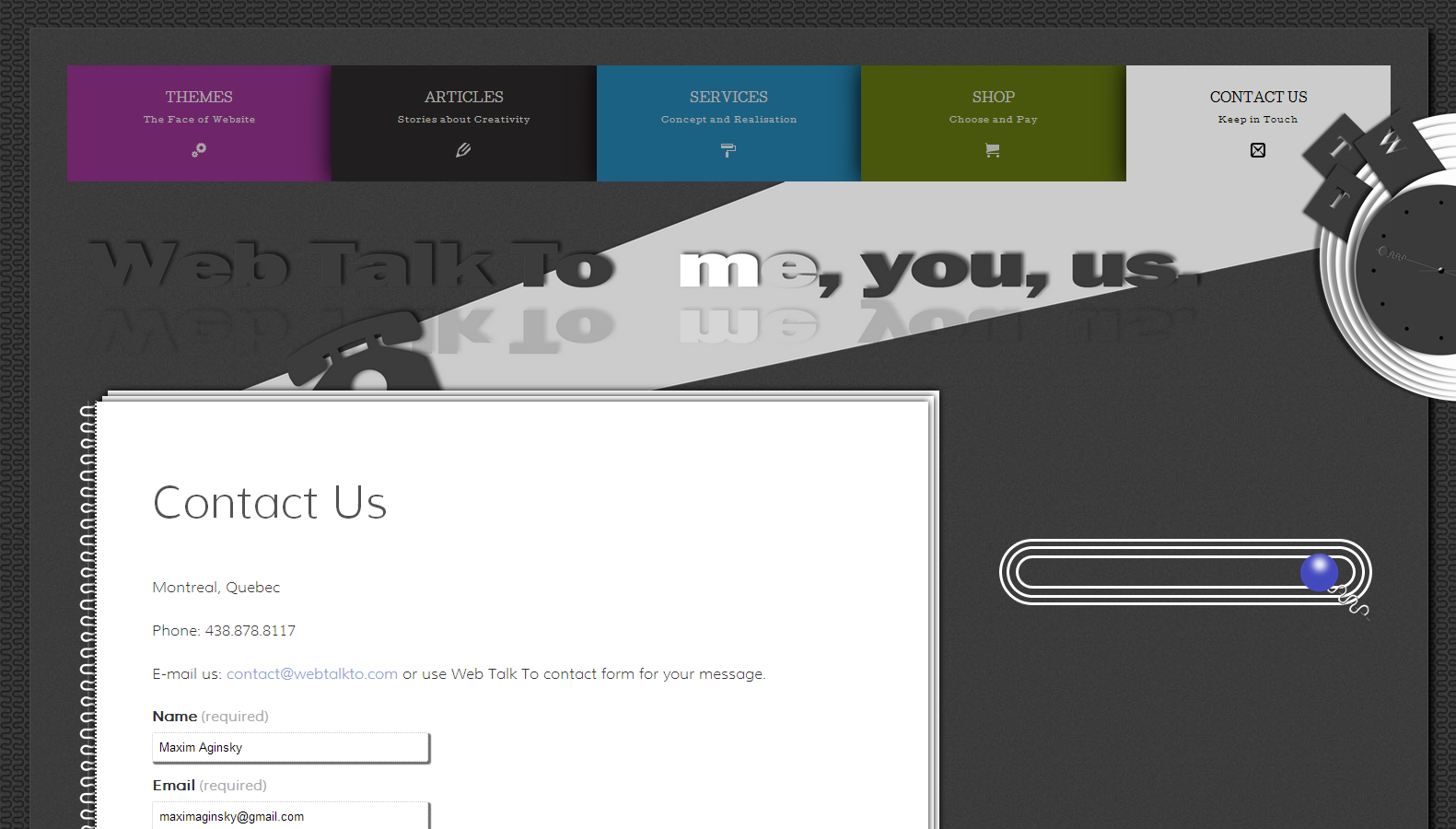 Themes page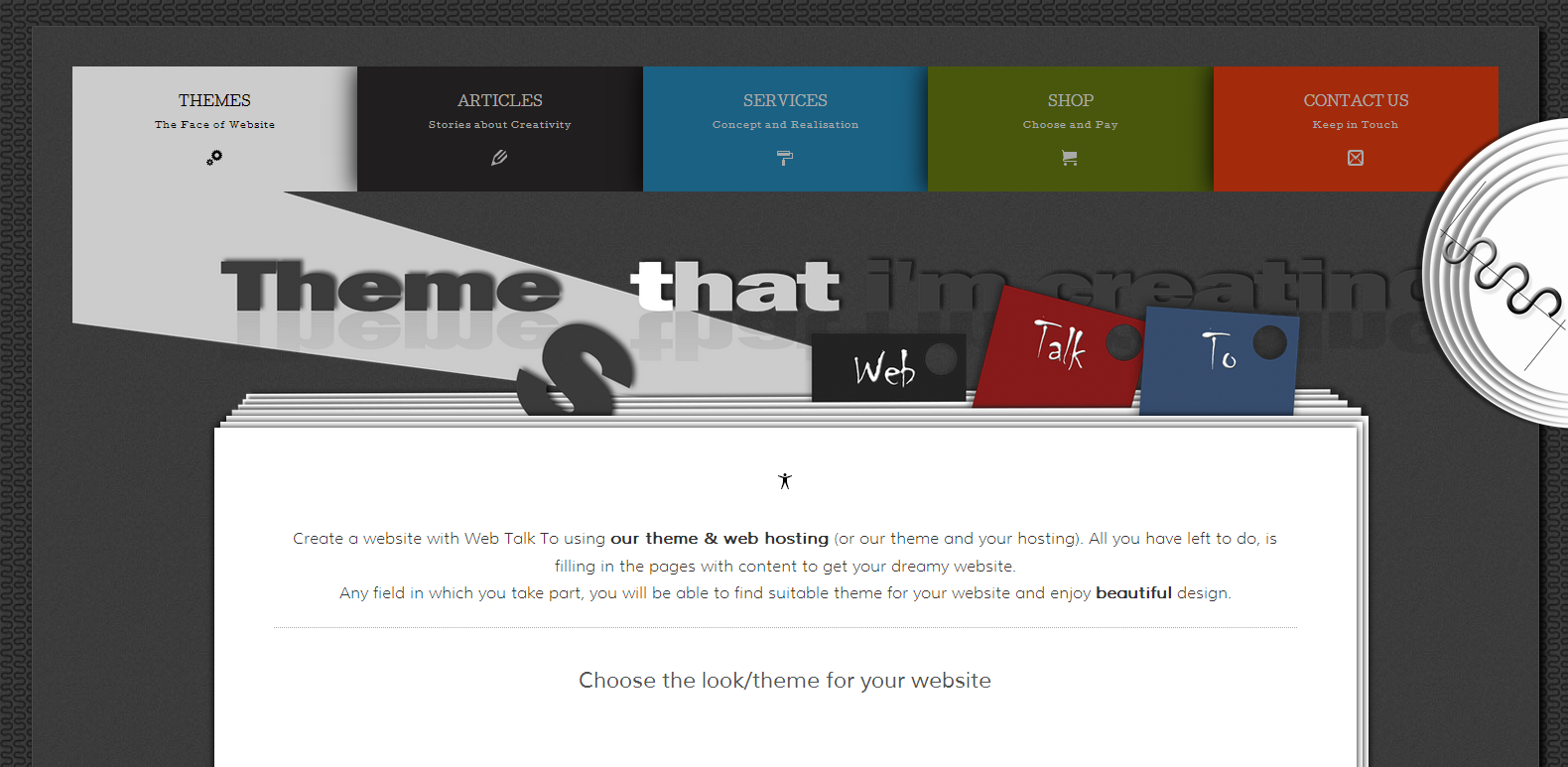 ---
Version 2 released at the beginning of 2013
The website is built on WordPress platform, has a responsive structure and different design for pages.
The process "Order & Pay" is automated by using PHP and JS scripts.

To read about second version of Web Talk To, click here.
---
Version 1 (November 2012)
Welcome to Web Talk To. This is one page portfolio of website themes. This version of Web Talk To worked without database.

---
Step 3
This is the last sketch of the web store.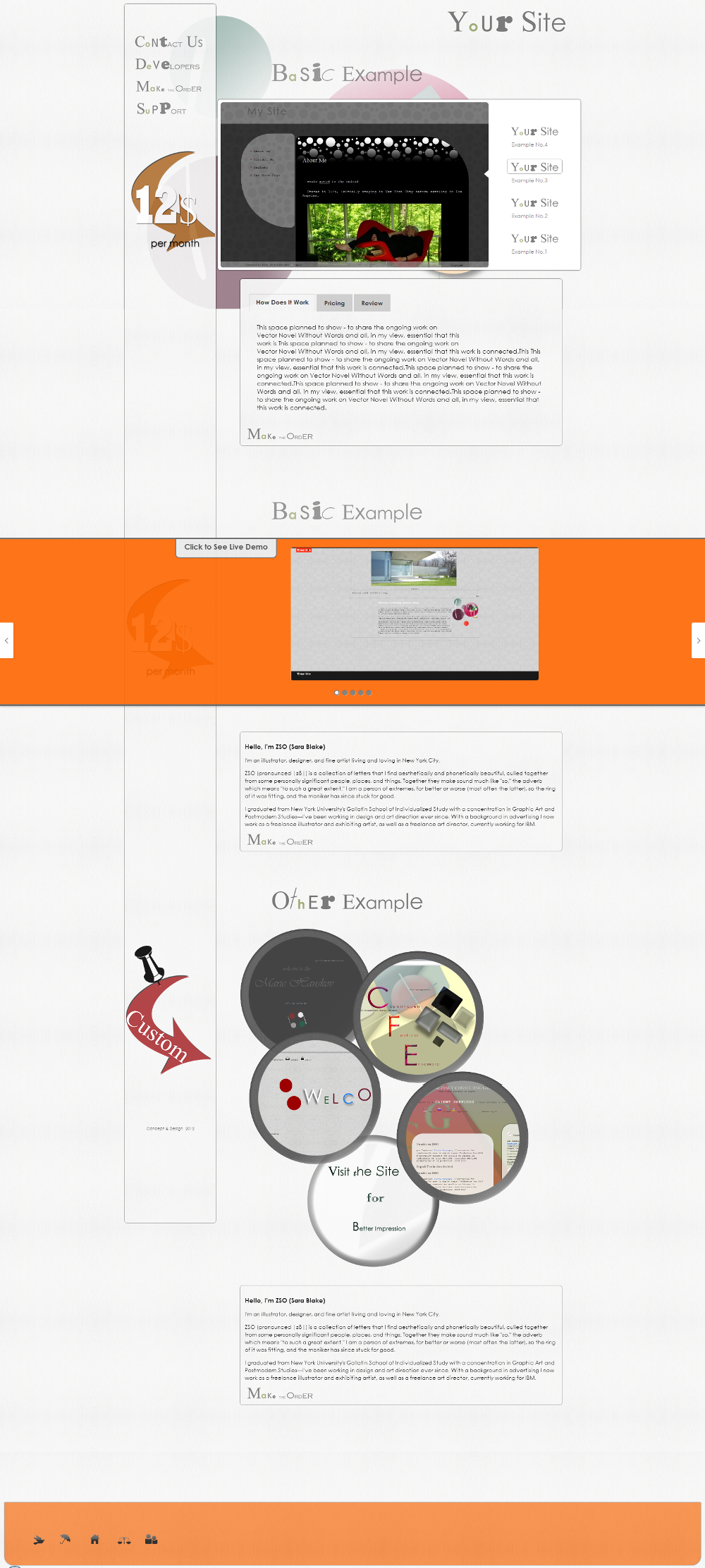 ---
Step 2
Here begins the business.
I make an offer of cooperation to one of my friends – Vit and we decided to move an existing website themes portfolio to vitmax.net domain name. Through vitmax.net we start to offer websites to the public.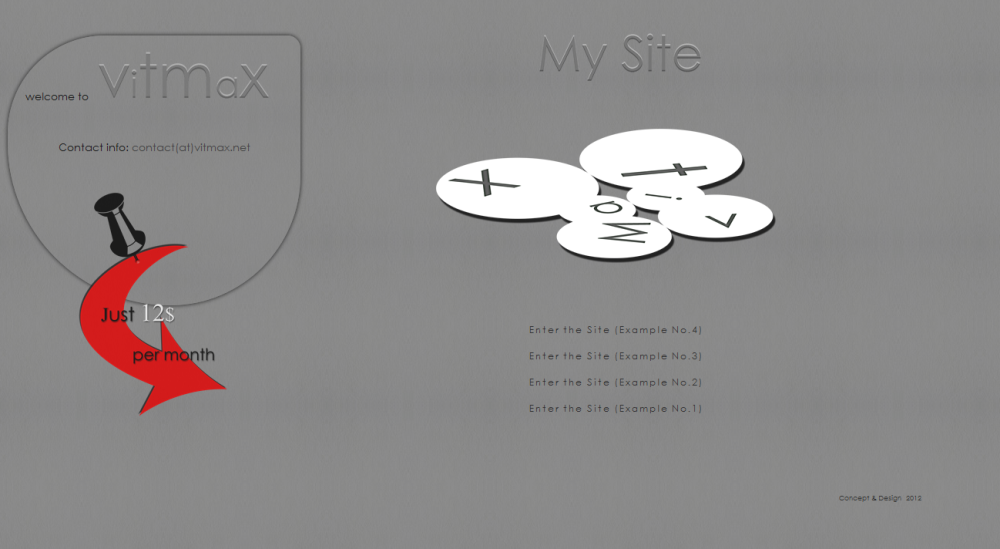 ---
Step 1 (2012)
In one point there were four beautiful themes hanging around. Those four first themes of my future Web Talk To portfolio I created for myself, without any business ideas behind it, in matter of artistic search and growth in the field I love. After a while I created a page and linked demo websites based on those themes to have kind of portfolio.
Here is screenshot of first (Web Talk To in future) front page.