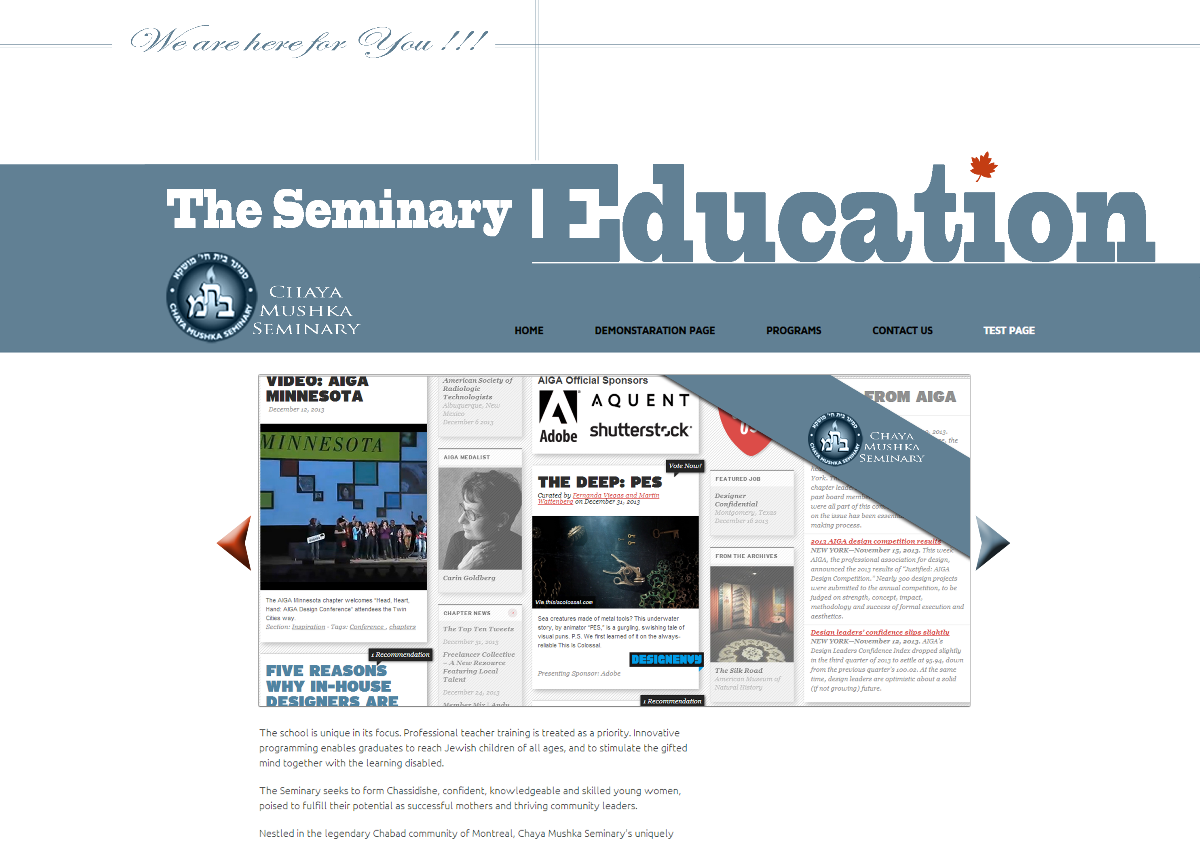 In this point I feel like to show the result to the customer. I am very excited – I love the design (click to see first part of the article).
Part Two
On the 07 January 2014 I had a second meeting with director and Dean of the Chaya Mushka Seminary. I presented the concept and design I developed for The Seminary.
While the meeting we discussed about design details, meanings, design keyword and more. The main idea really excited the customer. I am continuing working on the design.
Site design. Working progress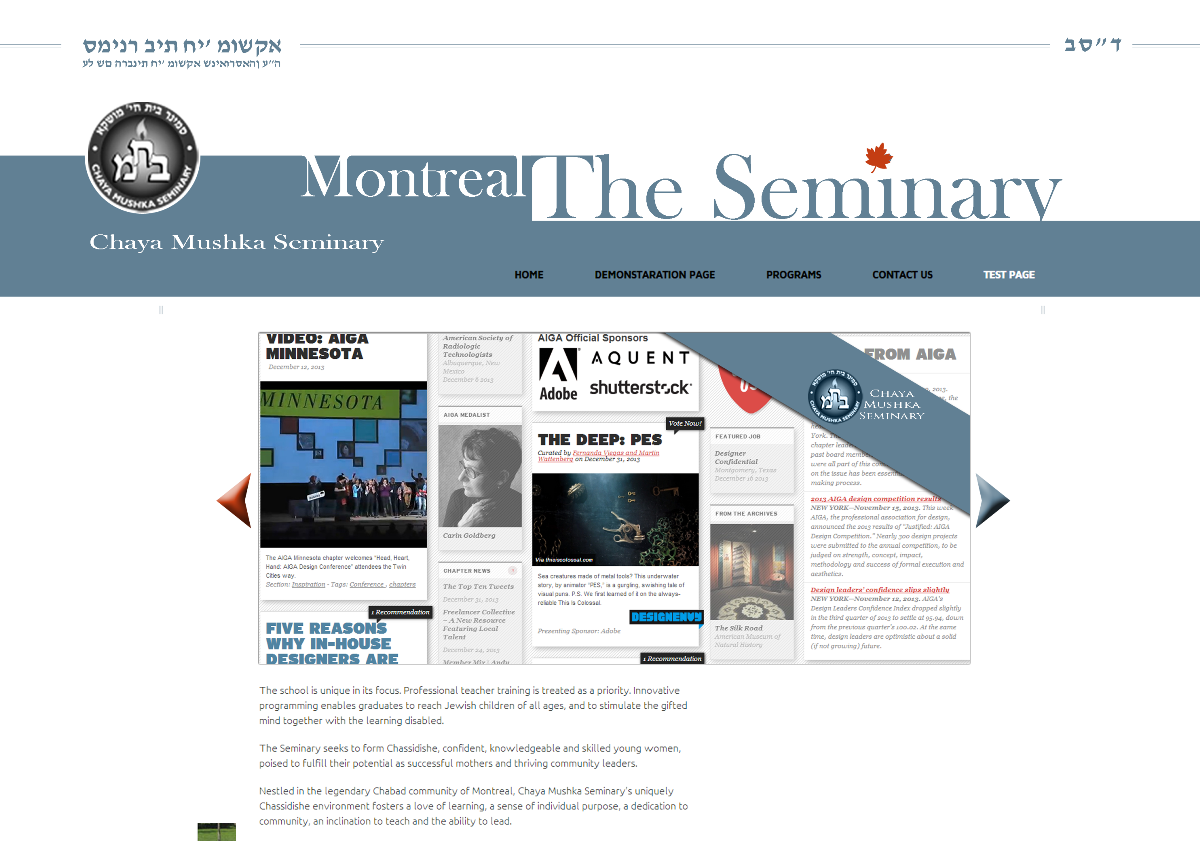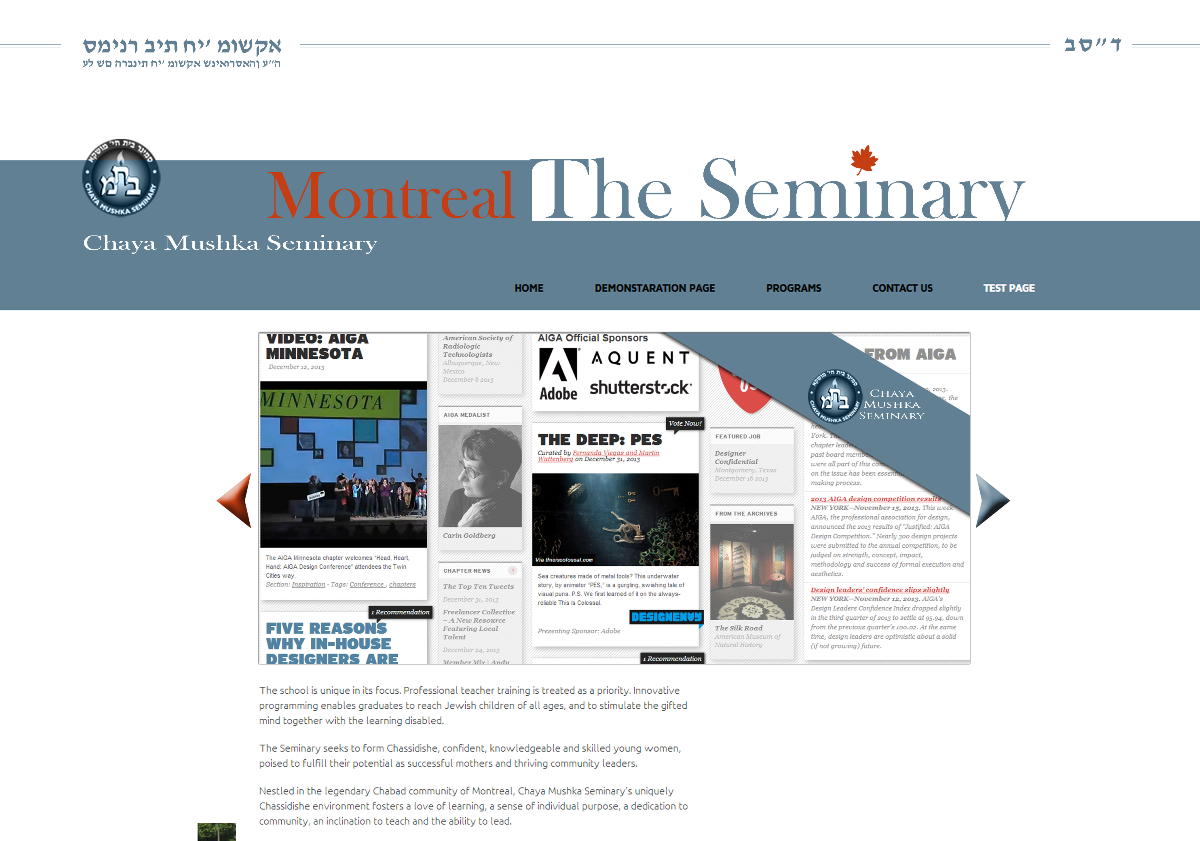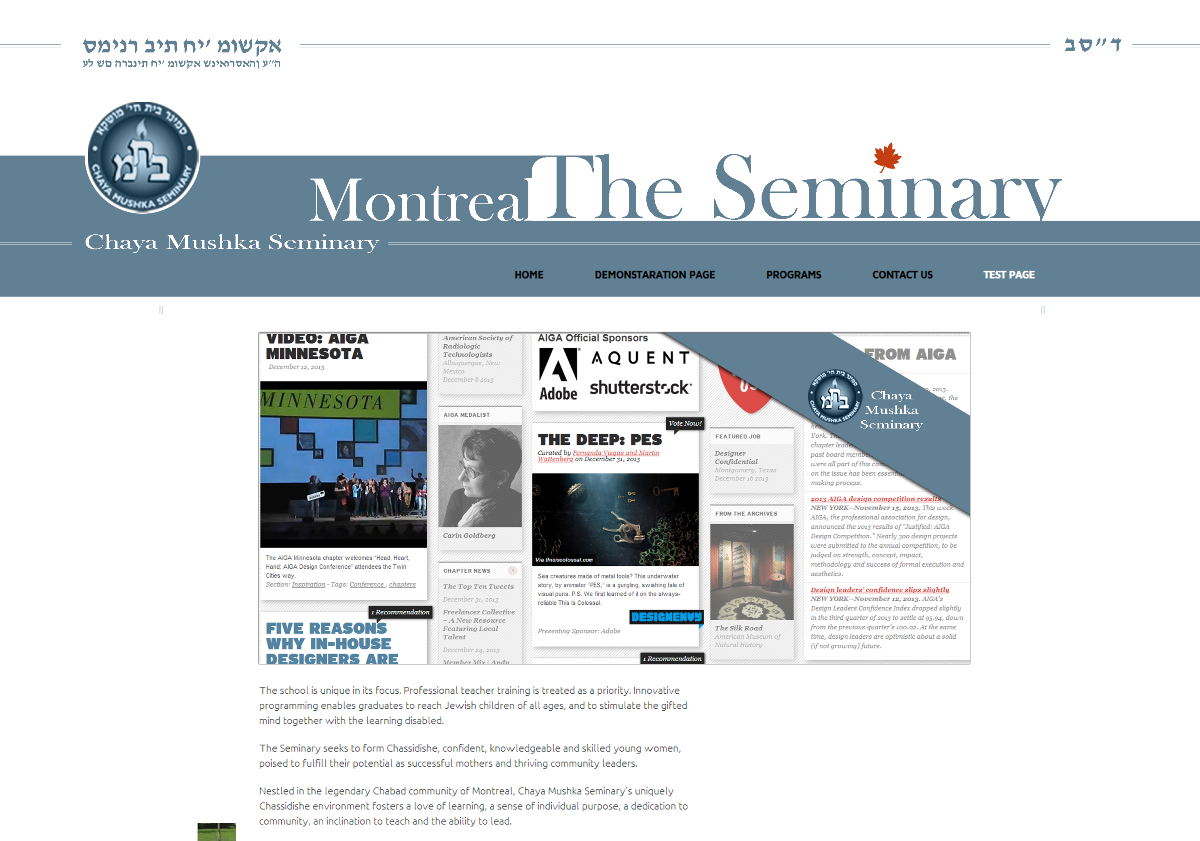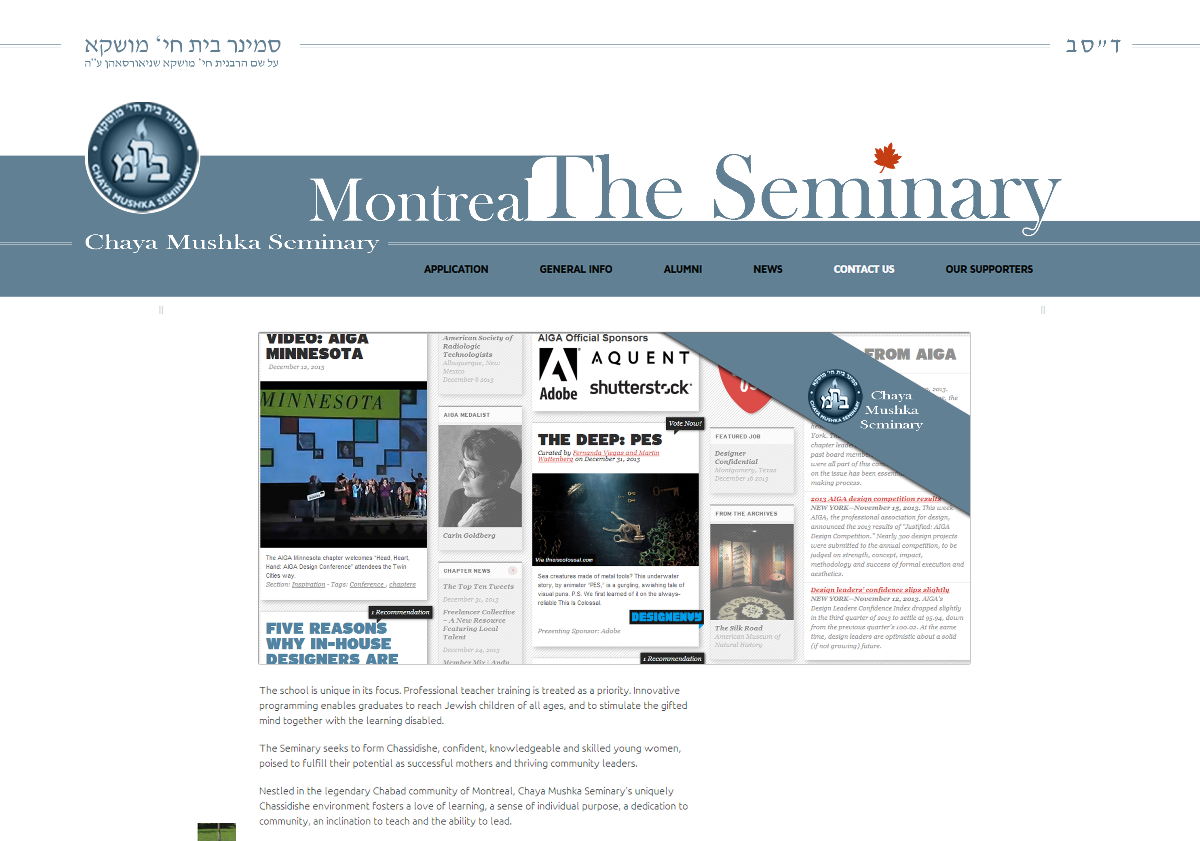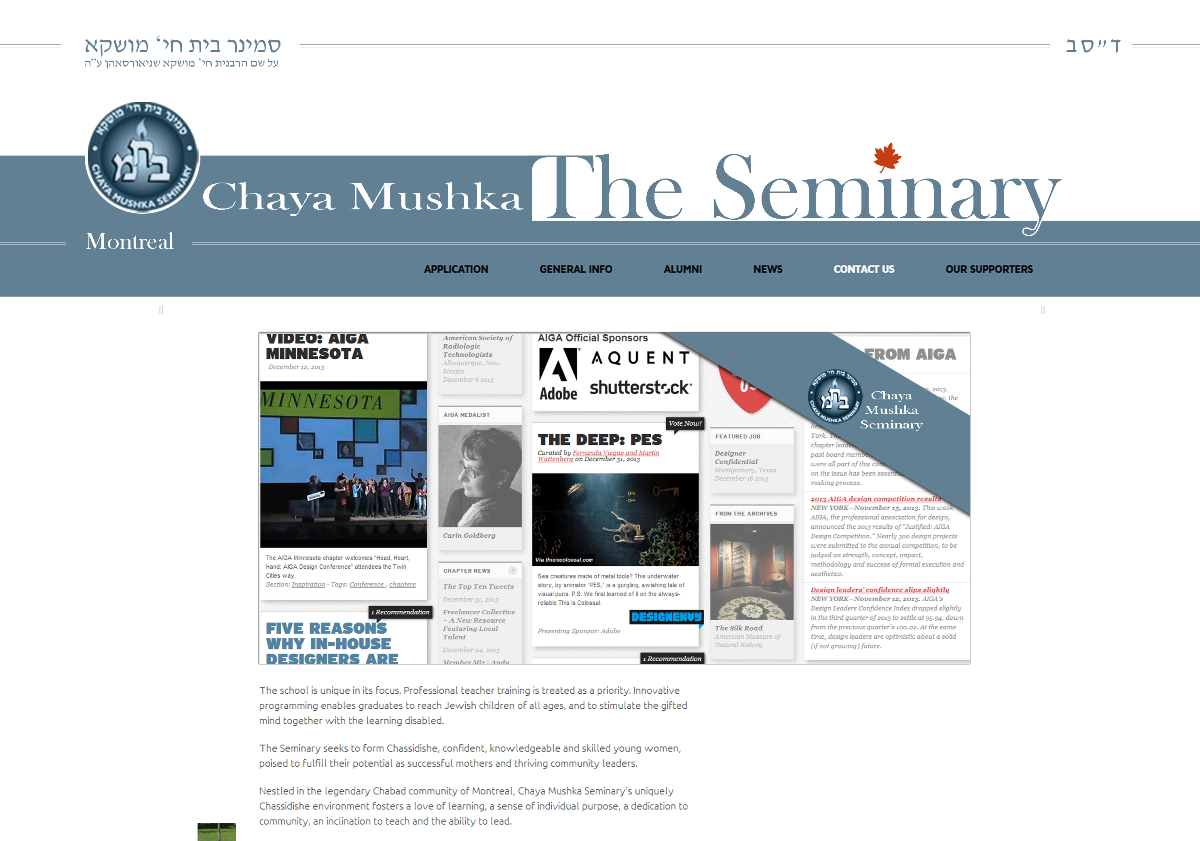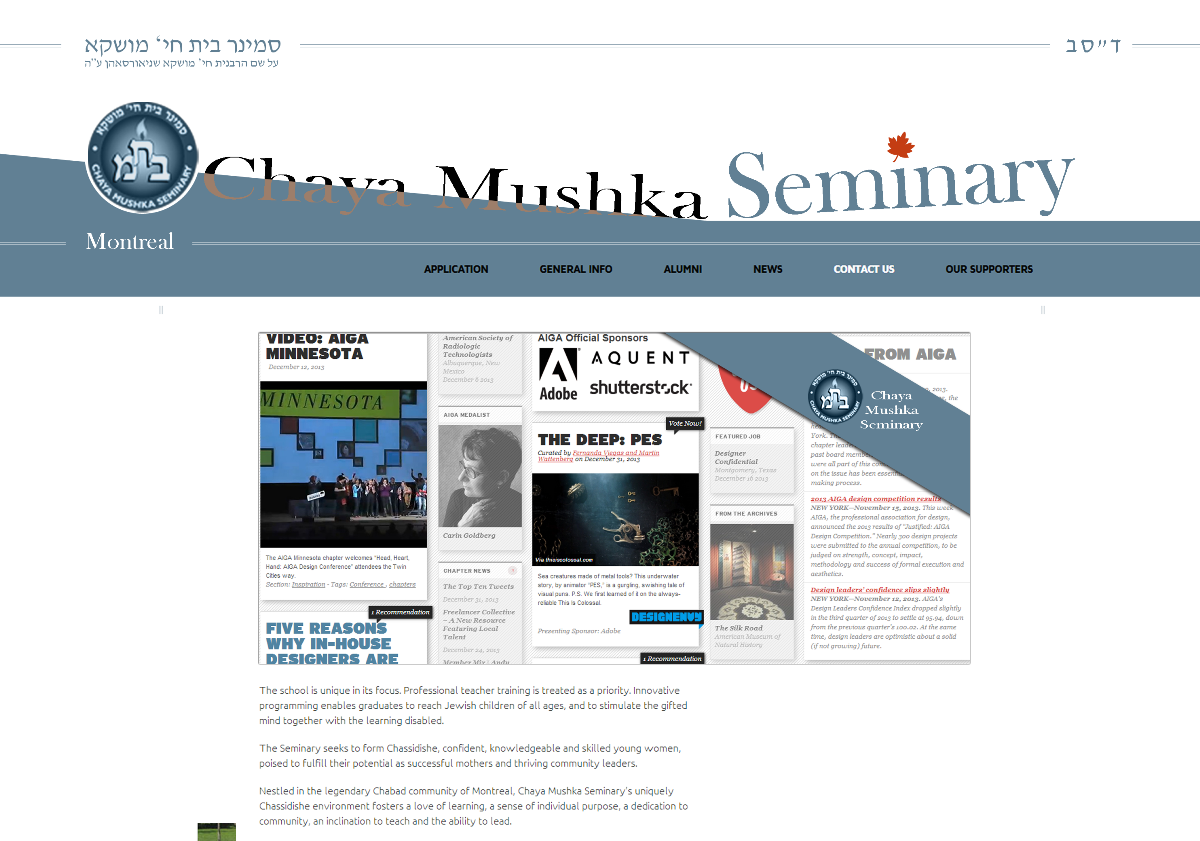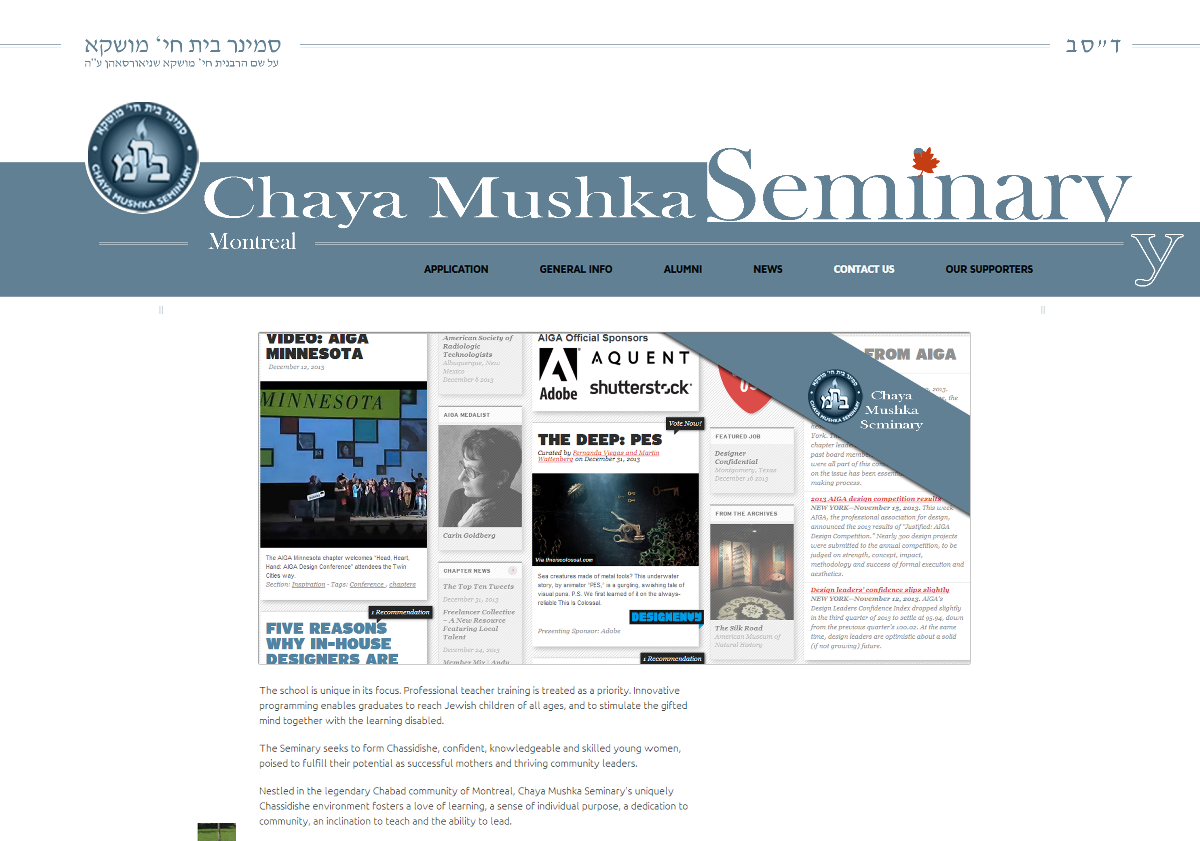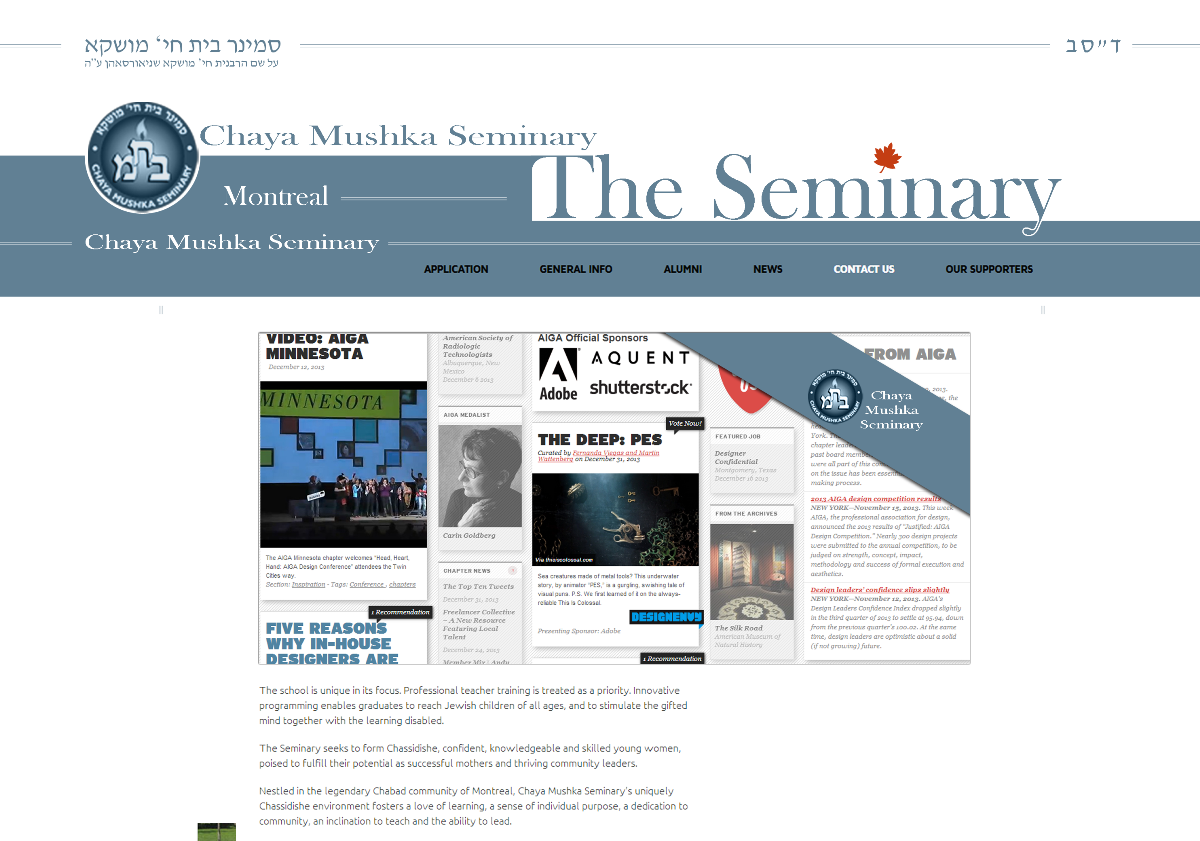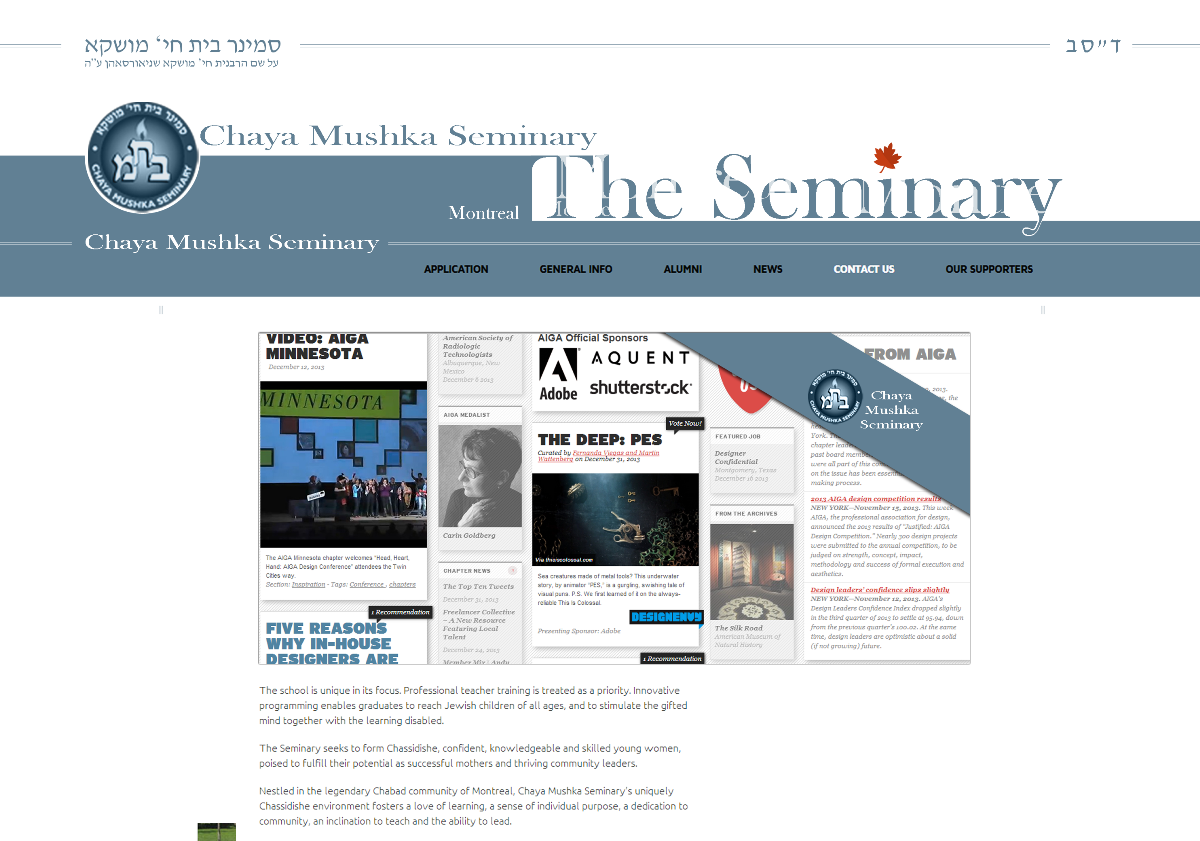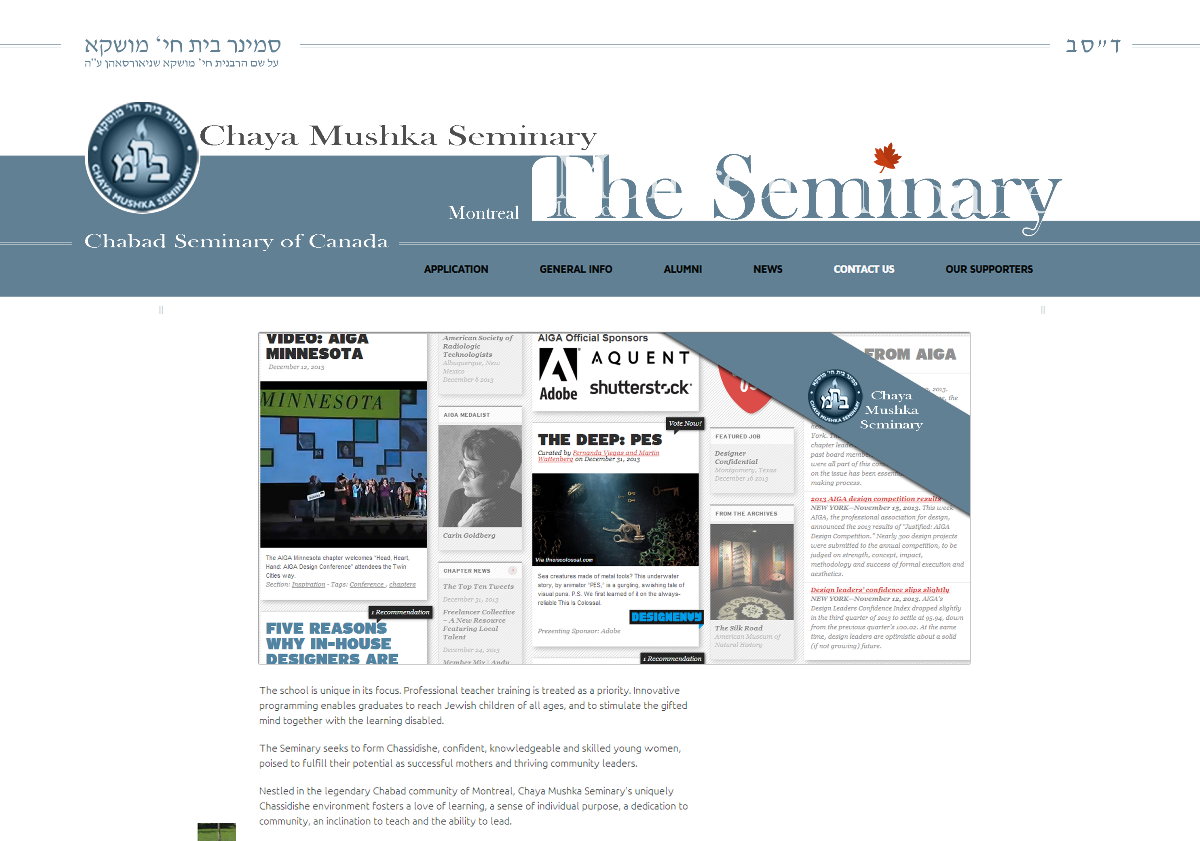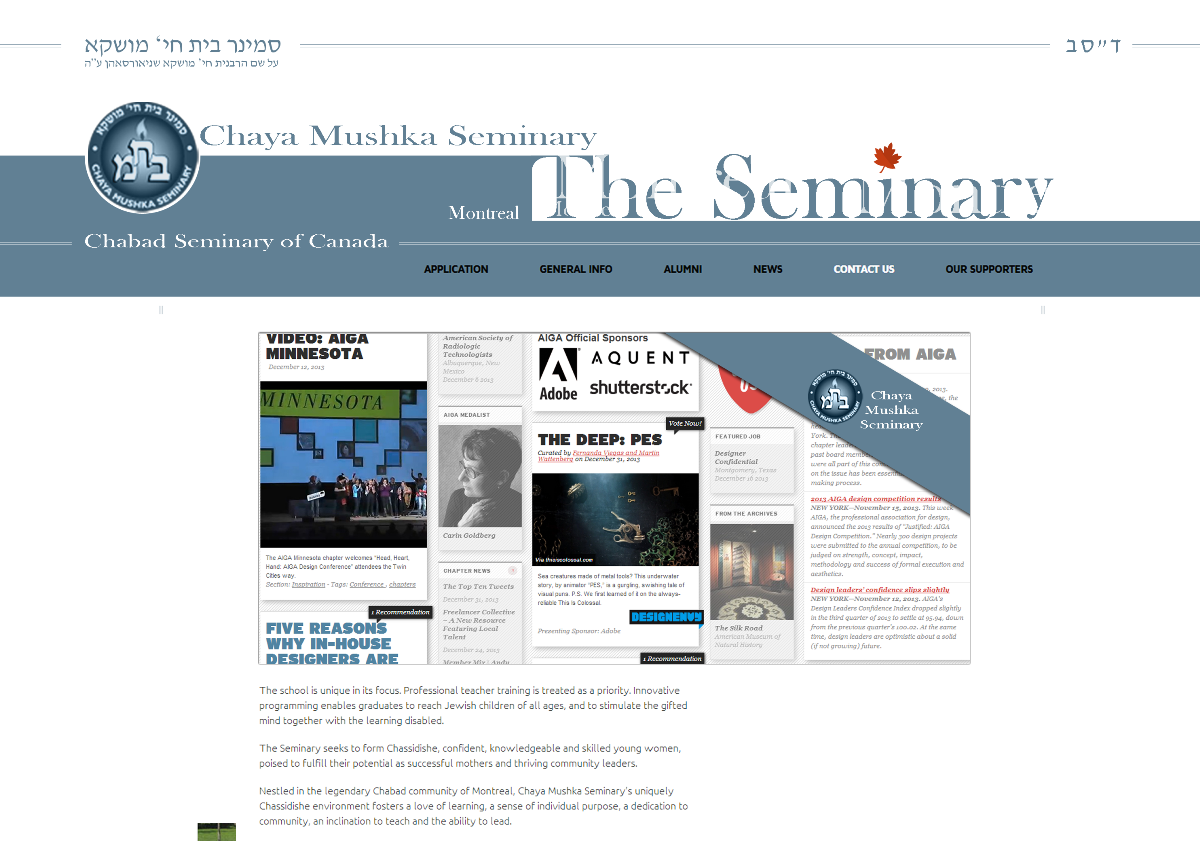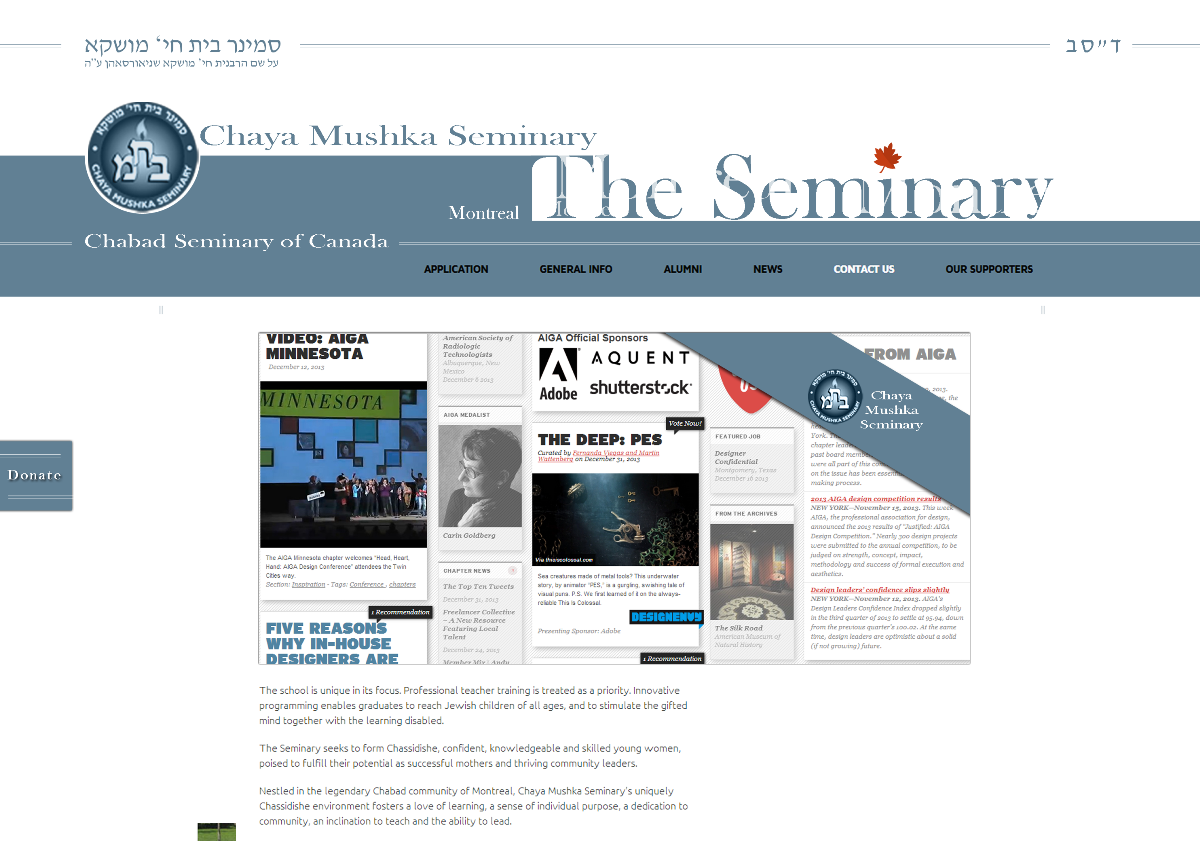 Confirmation
Ok. Everybody is happy and really excited. The design was confirmed by the customer and I can start to create the website.
Click to see the next part – The Seminary website design. Part Three