The design for The Seminary has been confirmed. I am starting to build the HTML/CSS site. I am sure, that there are going to be more surprises with the design!
Read about the design creation here:
Website design progress
First layout test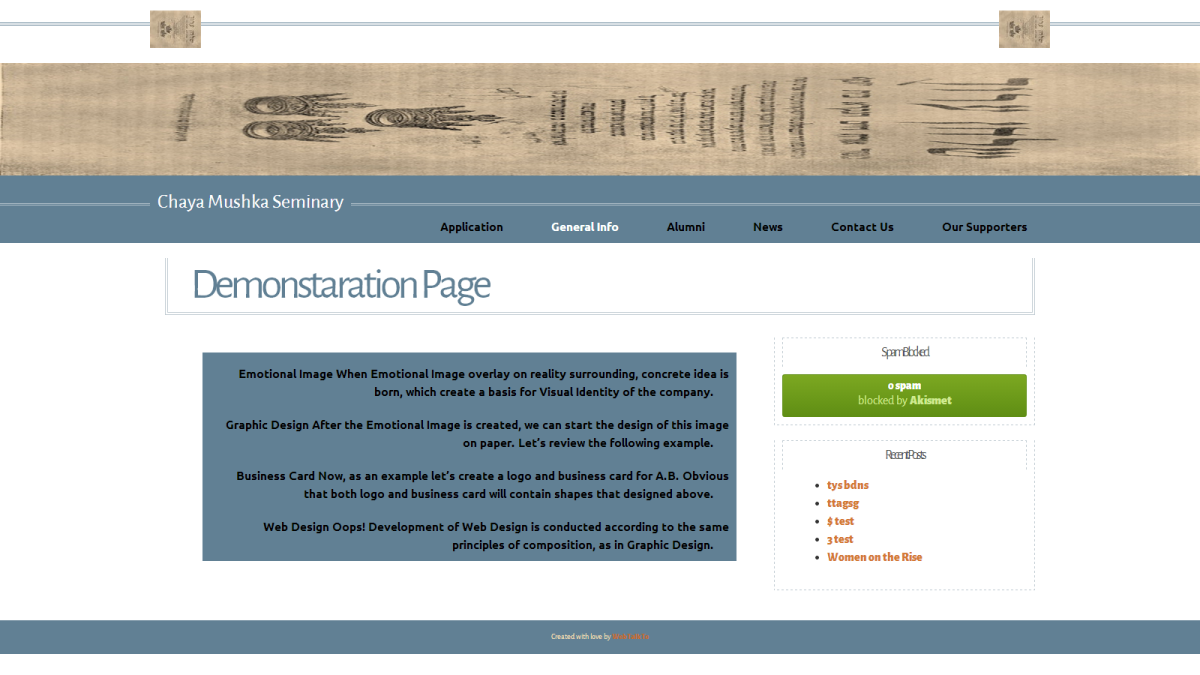 Using real images.

I improved the images quality.

Gold color for the navigation menu

Magic
Second usage of the graphic element.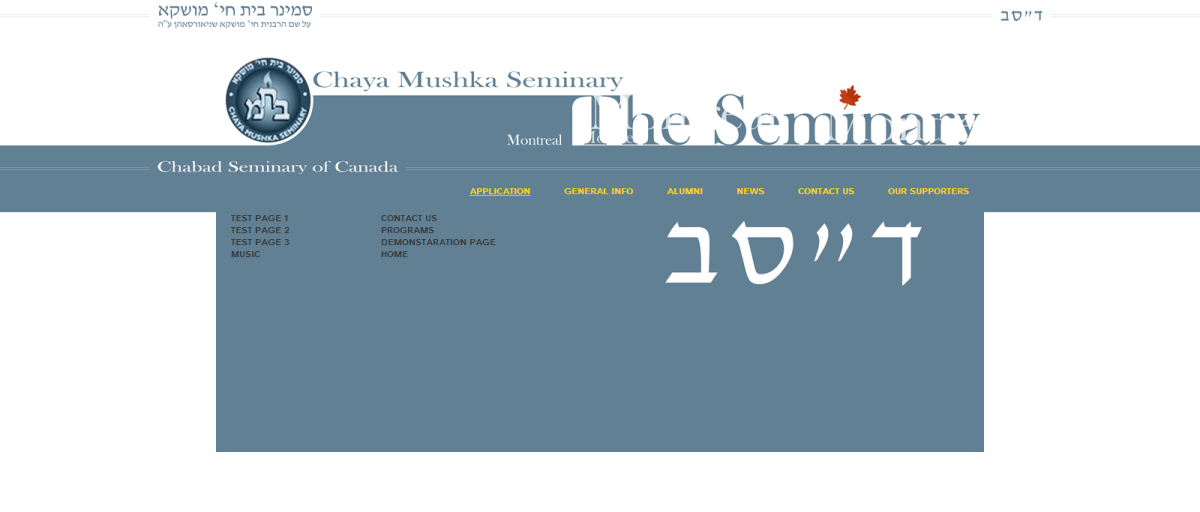 The original design idea

But I like this better (I guess I will keep this one)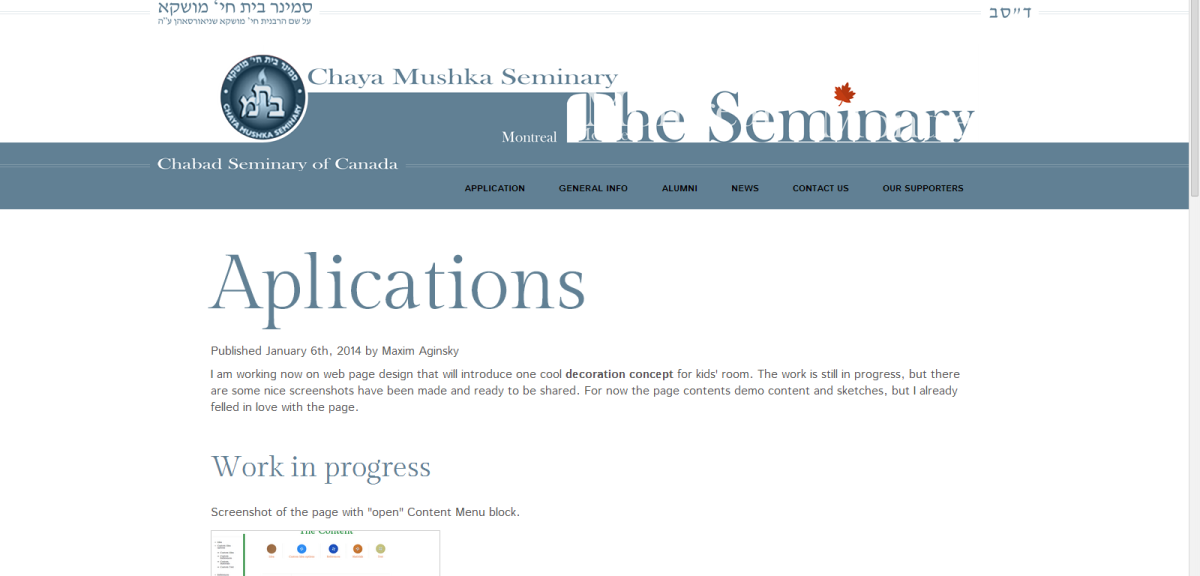 Test Header
I still do not have a logo. Header test – solid circle instead the logo.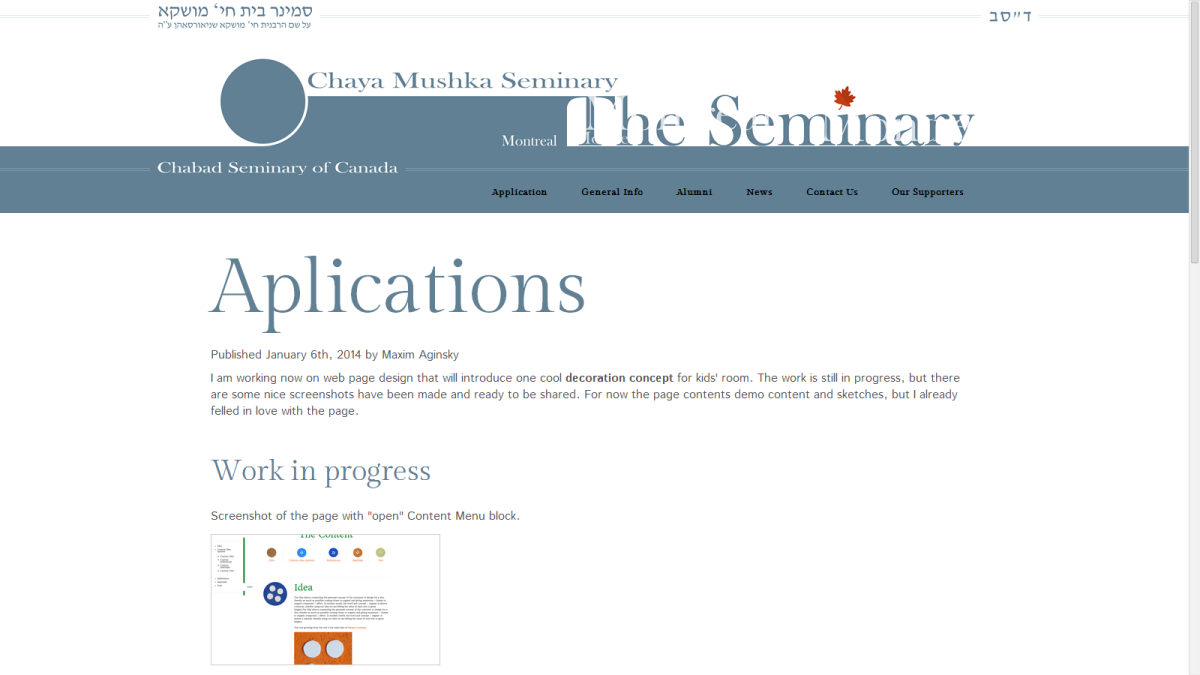 Fake logo. Test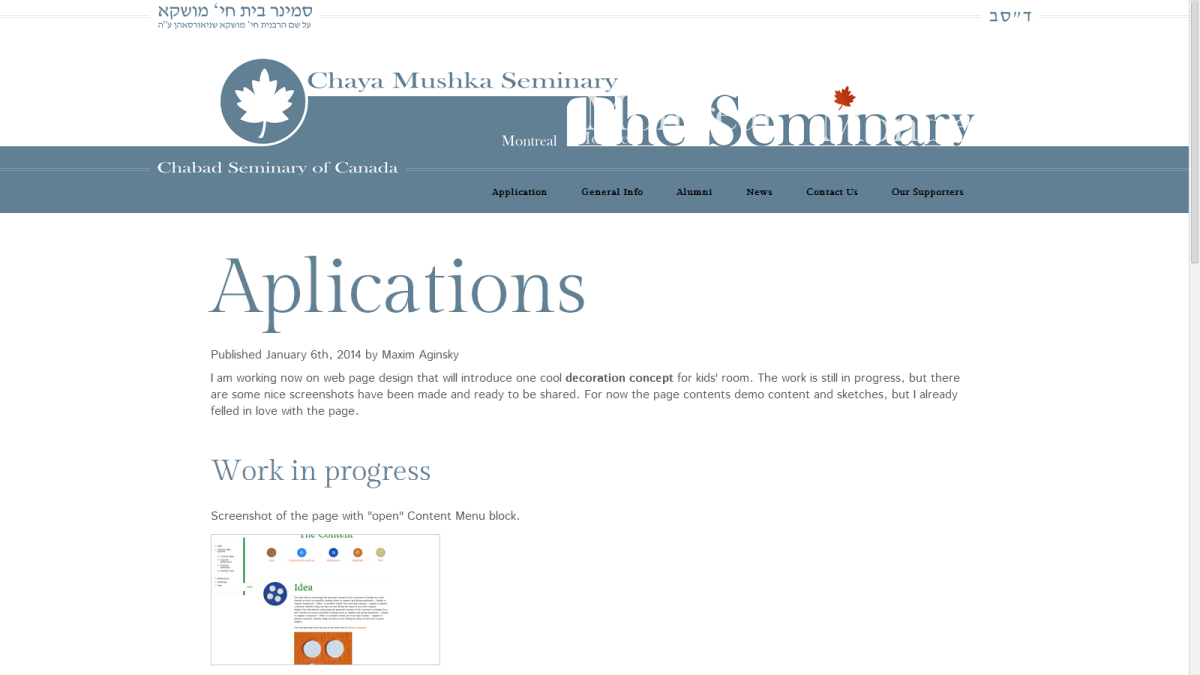 Dabbled line on the left side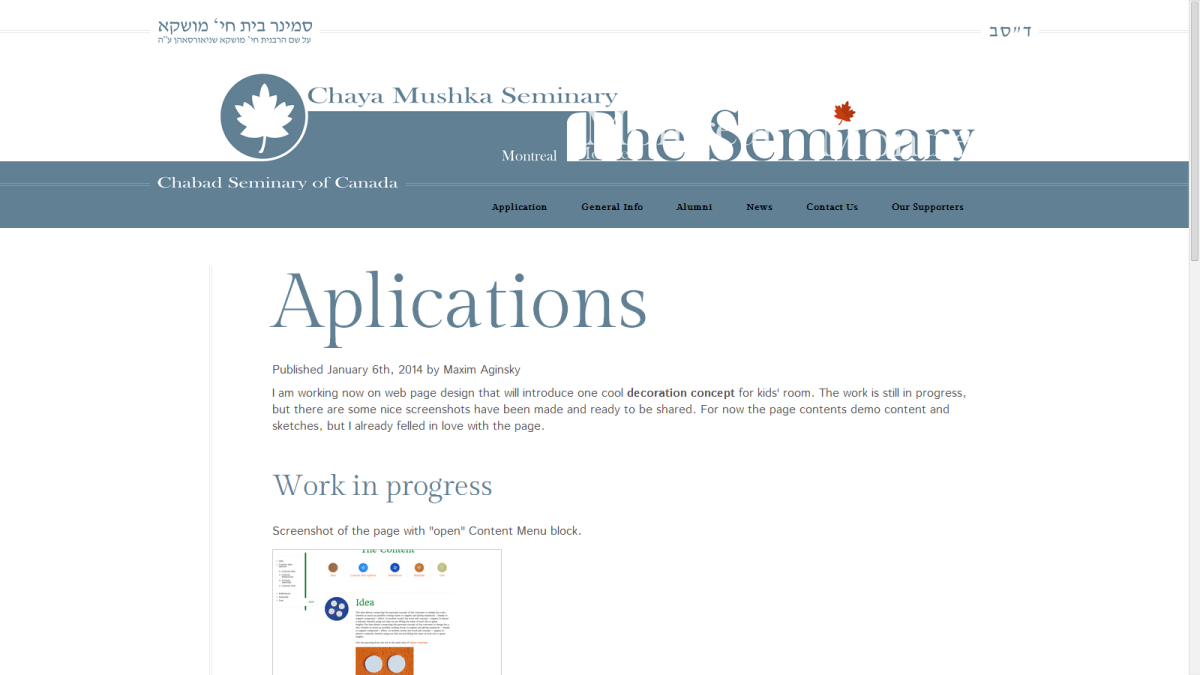 Watch the details
How interesting! One small detail (two red lines on the left side of the content area) – can change the balance (not sure if I will keep it, but this is amazing).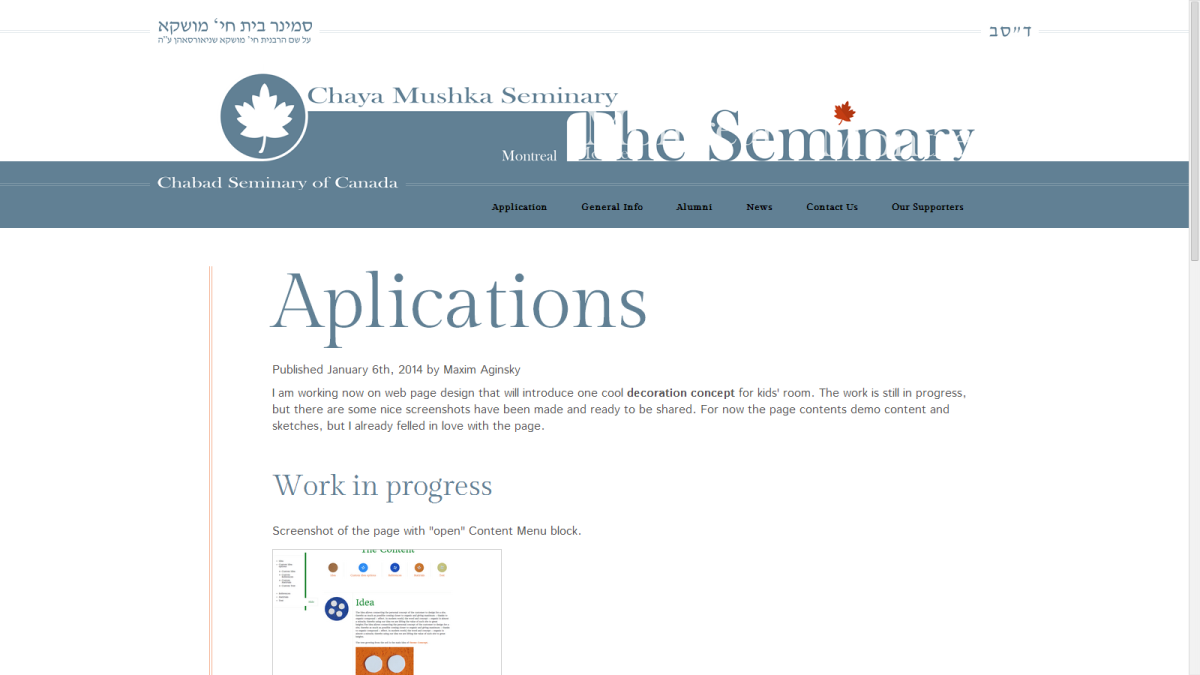 Footer design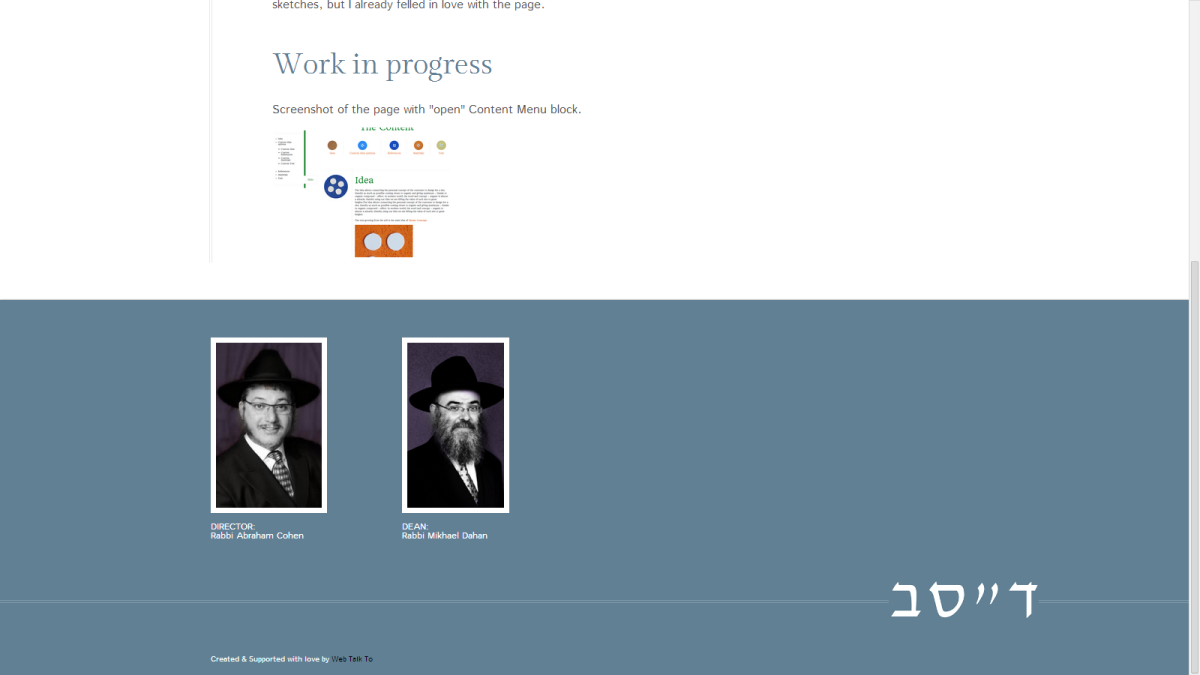 First overall image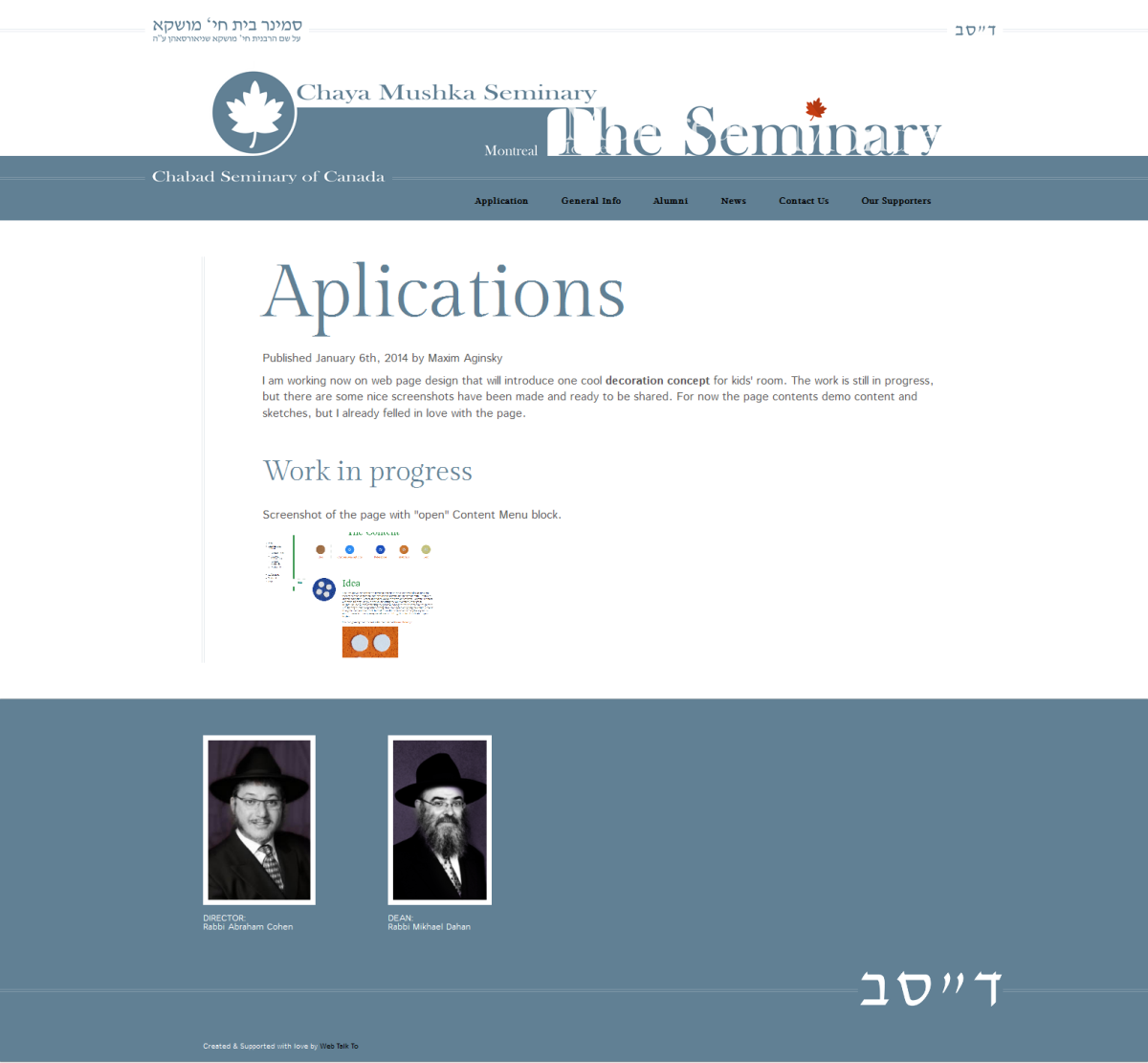 Navigation color test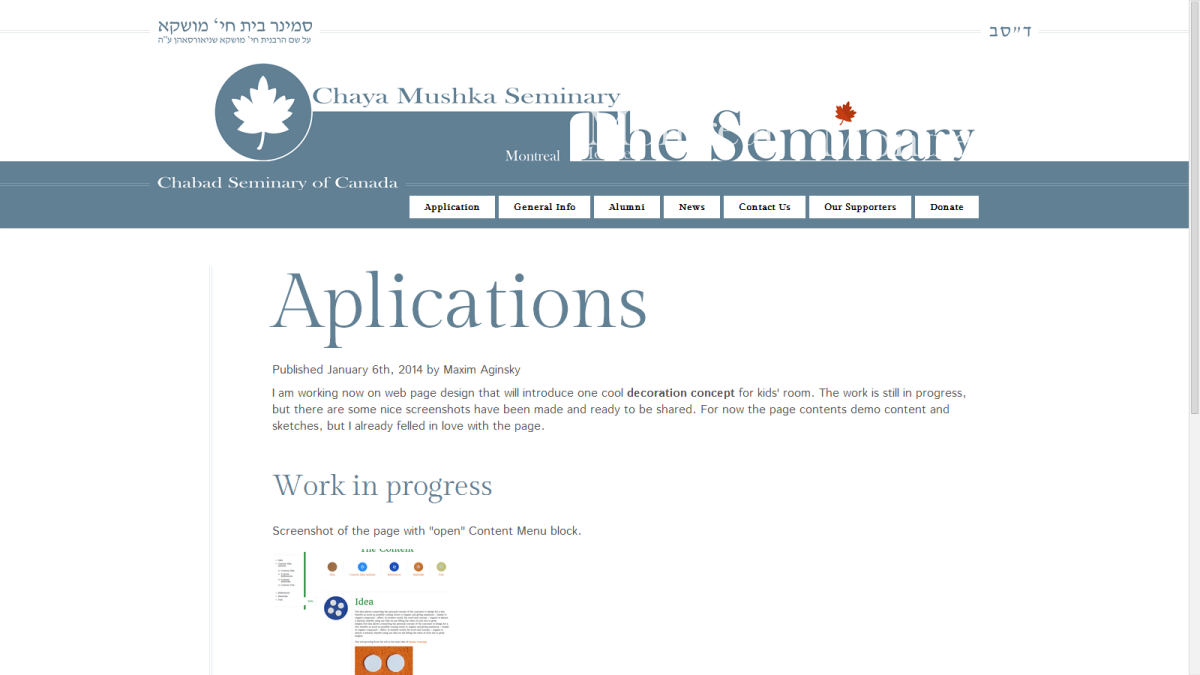 Navigation panel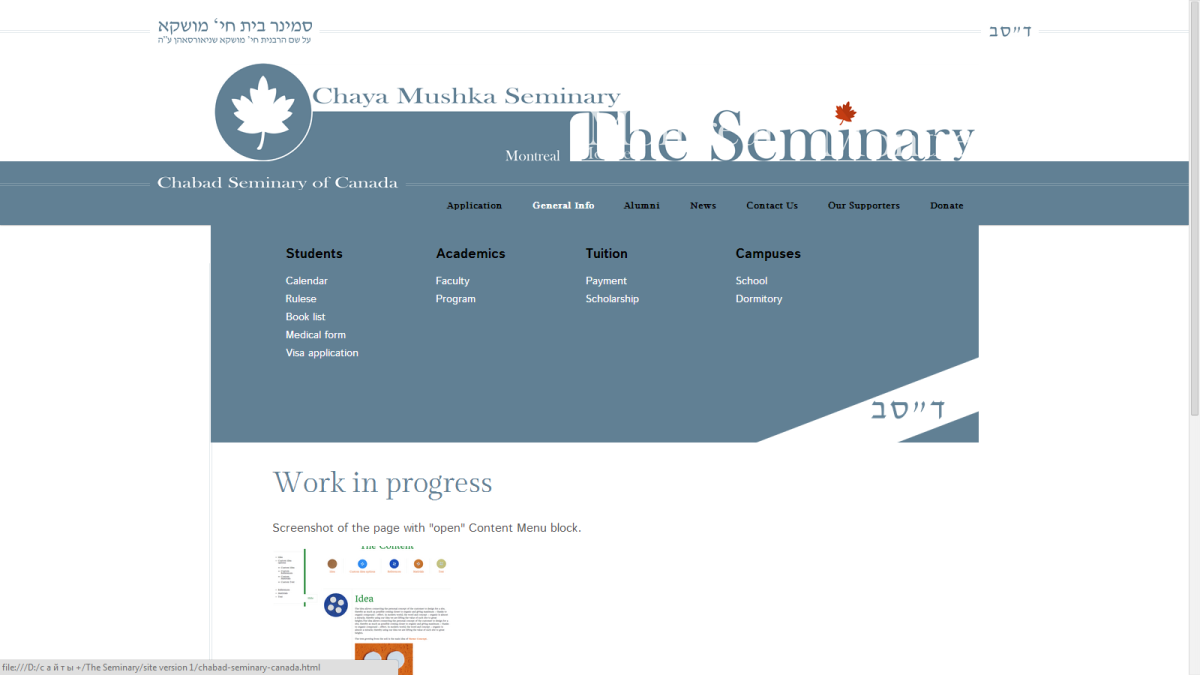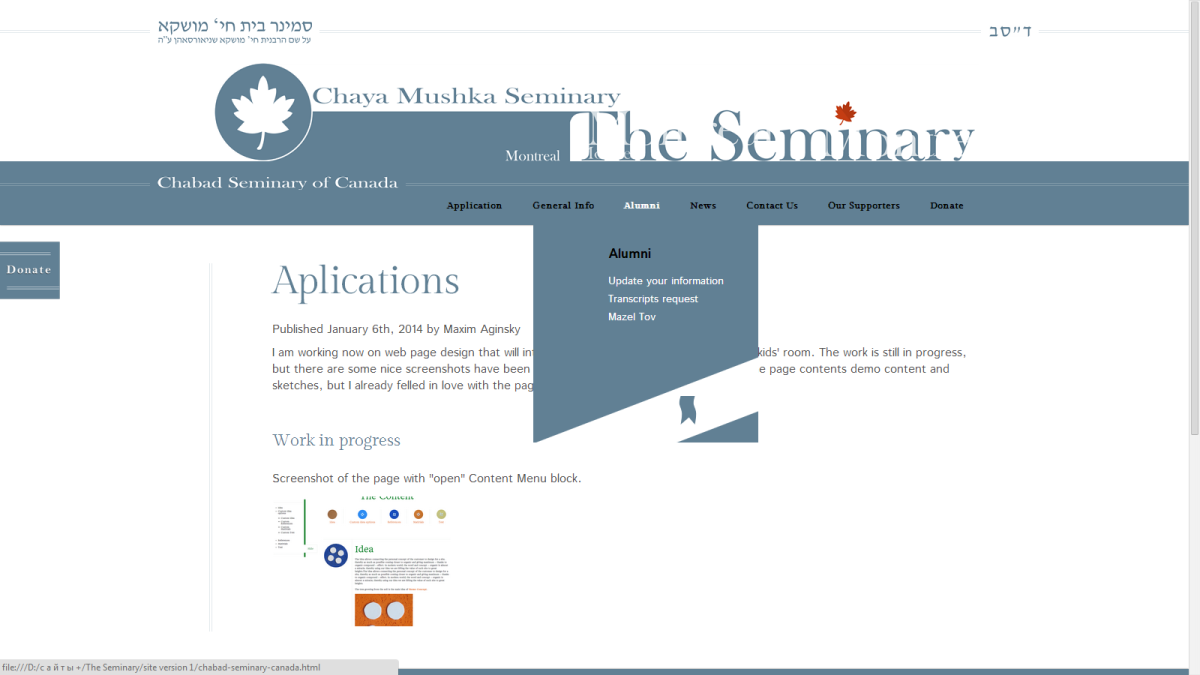 Overall image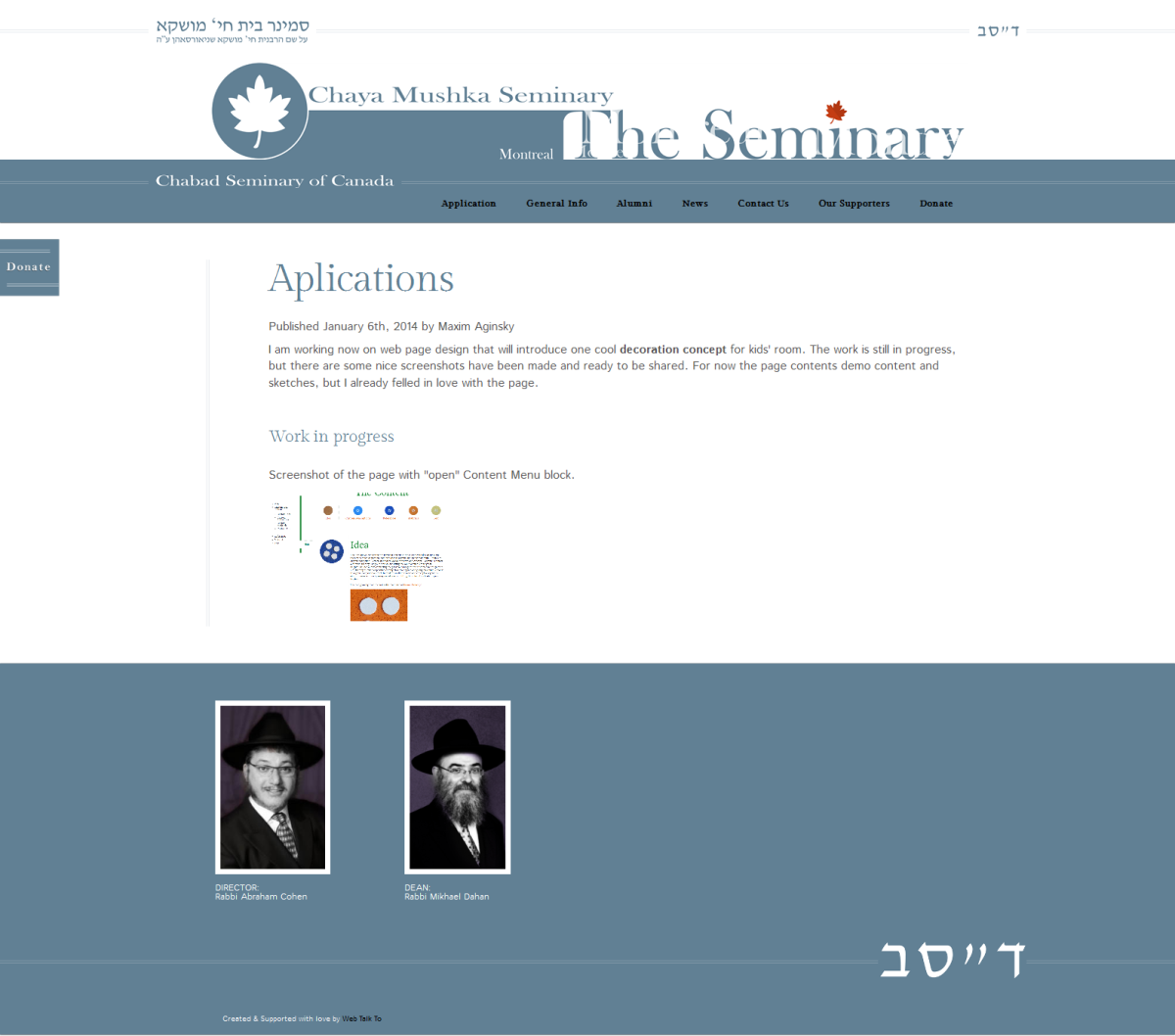 The Content
Styling the content for the front page.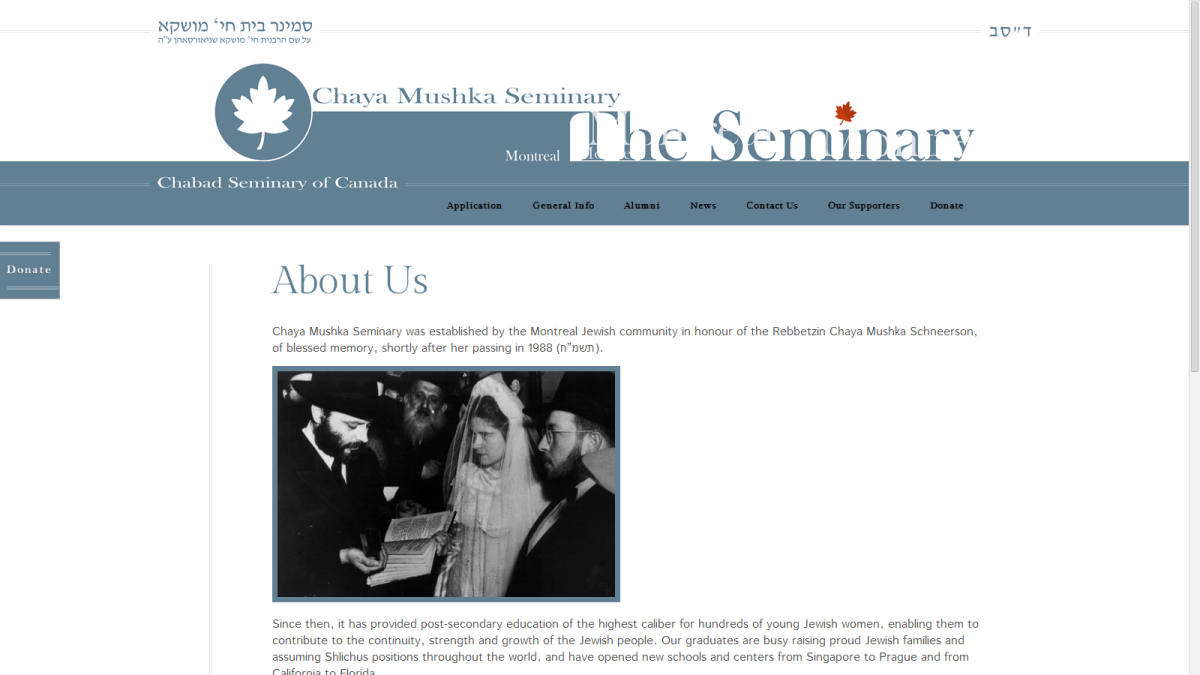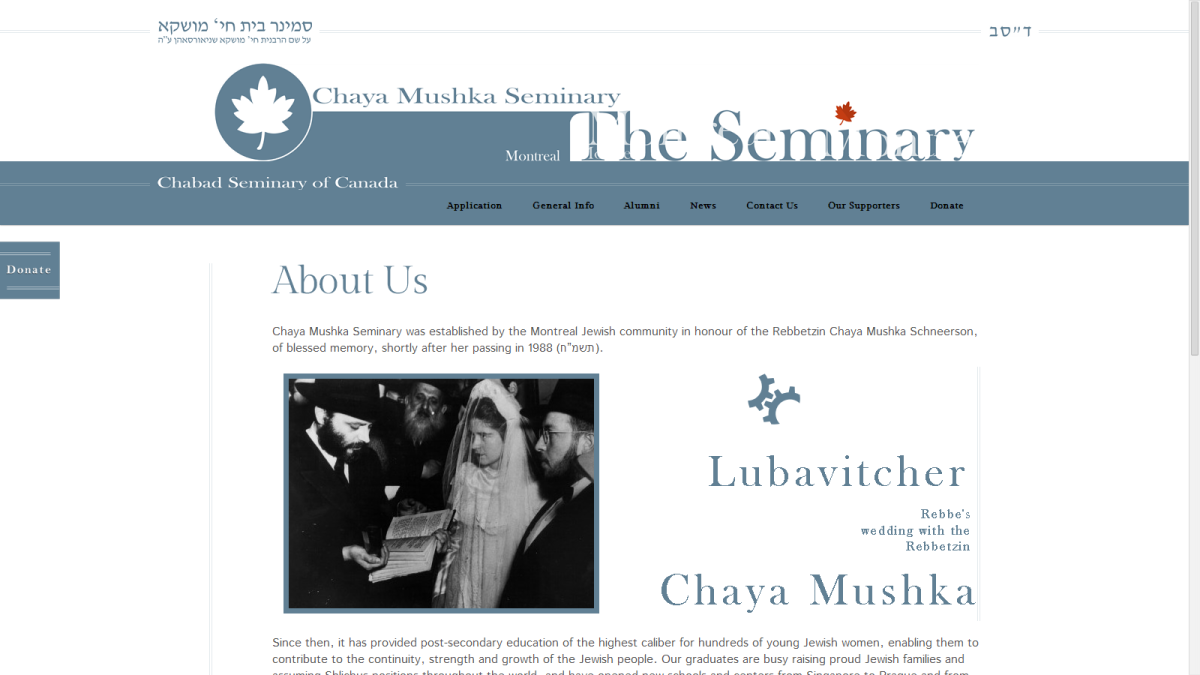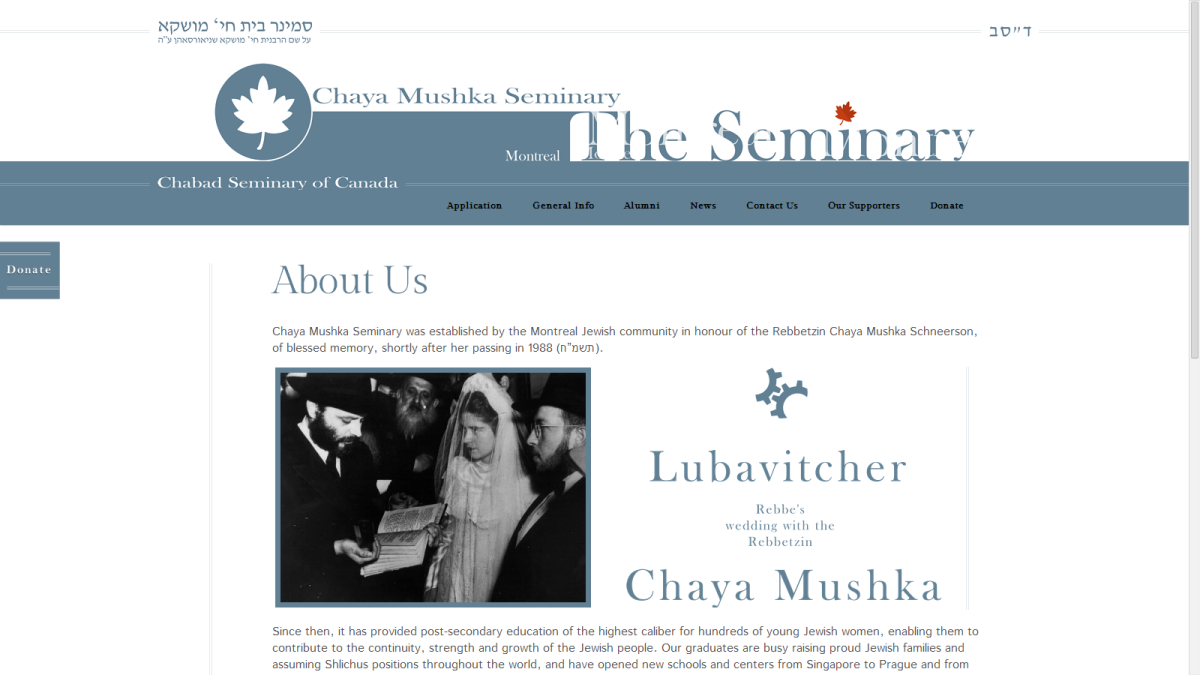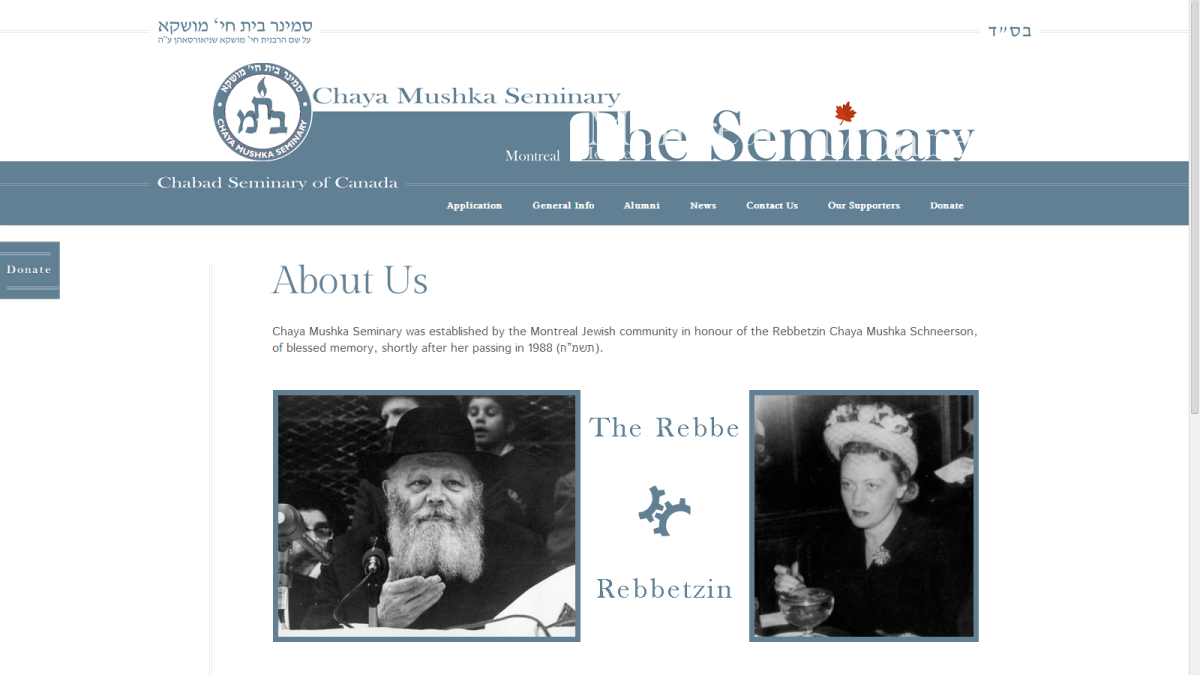 I decide to use lines on both – left and right side.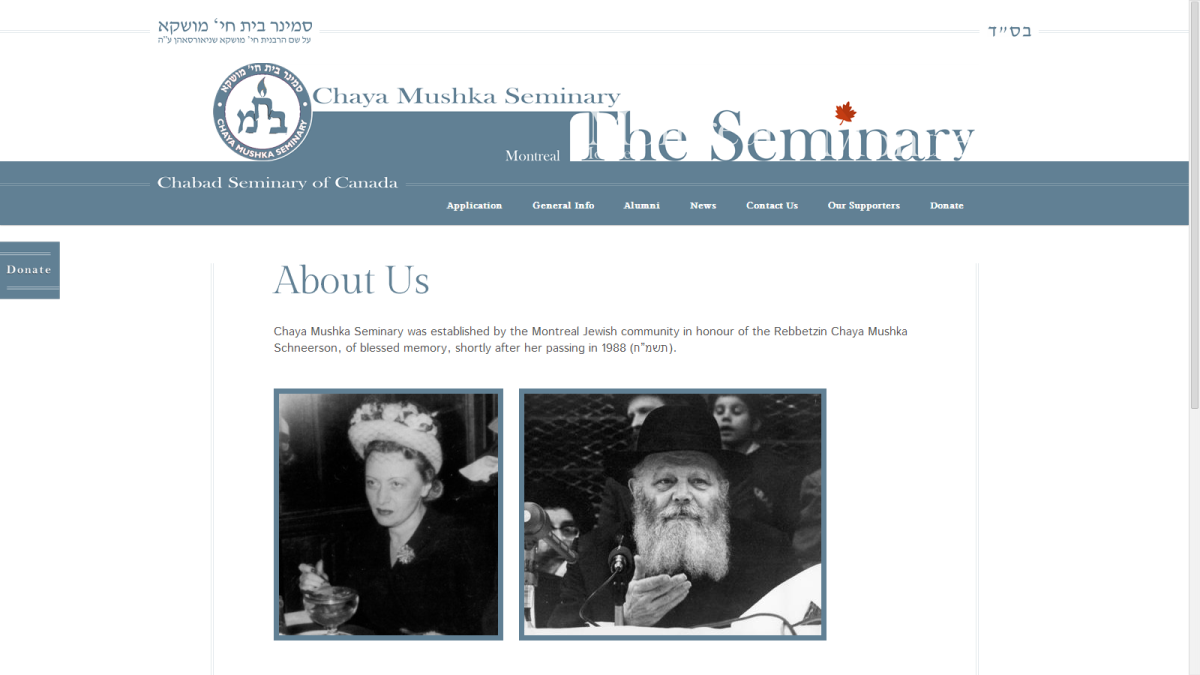 Final
27 February 2014
Still missing the site logo.